I was lucky enough to go to the sold out Skrillex show last night to enjoy a little dubstep. Skrillex had four openers, starting with InnerPartySystem; a  three member house music band. They were a great warm up for the crowd.
Next was The Juggernaut, the first dubstep artist of the night. The amount of bass coming from his tracks was ear melting, and the crowd was loving it.
Next up was Zedd, a young electro house artist. He built up the crowd with some original tracks and a few remixes and then finished with his awesome Legend of Zelda Remix.
After Zedd was another young electro house artist, Porter Robinson. Porter Kept the crowd jumping, closing out with his yet to be released dubstep single.
After four solid hours of build up, it was finally time for Skrillex. Skrillex stepped up to the stage and the crowd absolutely lost it, jumping up and down before he even started playing his tracks.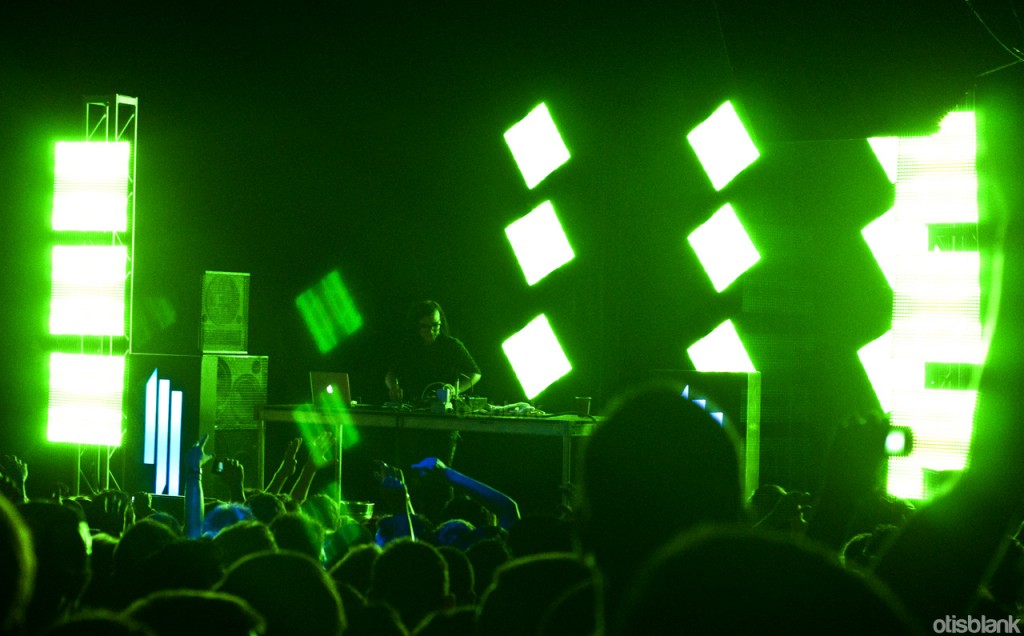 He kept the party going with all the crowd favorites as well as a few unreleased tracks as well. After he wrapped up, of course the crowd wanted more so he came out for an encore and played one more song, his remix of Cinema by Benny Benassi. All in all it was a great time, a non-stop party of electronic music of all sorts. It's safe to say that no one went home disappointed.