We left Tucson around midnight in the M5 with the intention of arriving  in LA in time for Cars and Coffee. The drive from Tucson to LA is fairly boring, at least at night. All you really see are semi trucks.
As we got closer to LA, the sun started to rise which revealed the fog. I've never seen fog in LA before.
As we neared Irvine for Cars and Coffee, we missed an exit onto a main highway. As a result of this we had to go down some much more enjoyable toll roads. For shame.
After blasting through the toll roads we finally arrived at our first main destination, Cars and Coffee LA.
This was my second Cars and Coffee event I'd been to in Irvine, but I hadn't been in almost 3 years. My second visit did not disappoint. I did a full post about the event here. After we finished up at CnC, we went out to meet with the Cars X Hype guys at Hellaflush 8. CXH recently picked me up as their AZ photographer so I took the opportunity to meet the crew in person while passing through LA.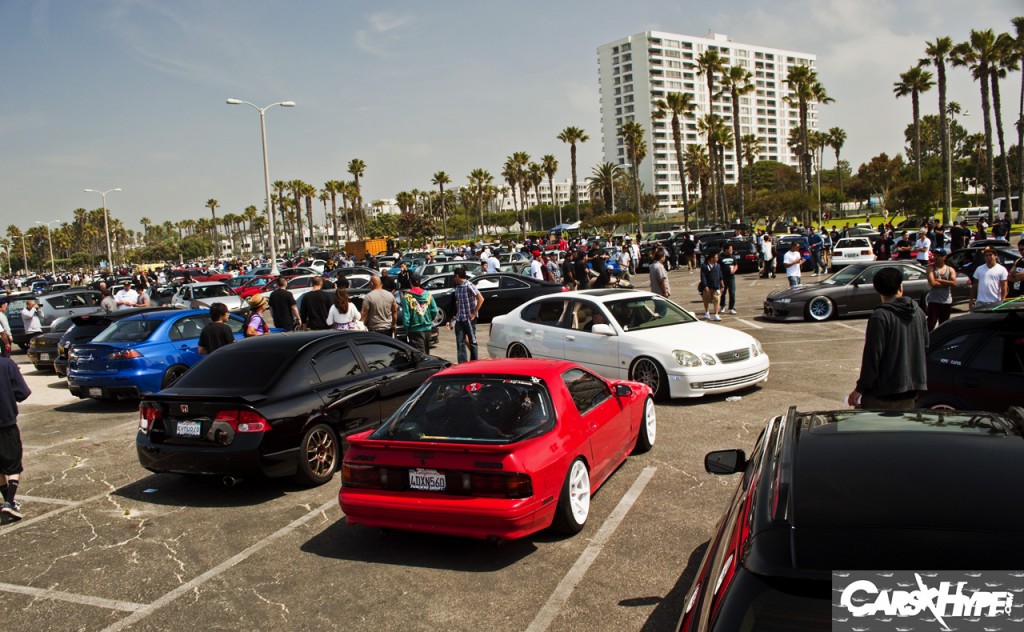 There were hundreds of cars there, so many that most were turned away from the main lot where the meet was held. There were almost more cars running around the streets than there were in the lot. To see the rest of my Hellaflush 8 photos as well as a quick write up written by my friend Michael Klonoff, click here.
After Hellaflush we headed up to San Francisco which is also a fairly uneventful drive. The roads are nice but the scenery doesnt really change until you get closer to San Francisco. Once you do get there though, you realize what a beautiful place it is.
The next morning after arriving in San Fran we were greeted by this beautiful sunrise.
The next day we went to Makerfaire, which is an awesome event. Tons of interesting displays and just generally cool stuff.
Mike Rowe was there talking about Dirty Jobs and taking questions from the audience.
This metalhead was chosen out of the crowd to stand in the cage between the singing Tesla coils while they played Slayer.
Adam Savage from Mythbusters was also present. He talked about some of his favorite literature and what it meant to him. He also took questions from the audience which was entertaining.
The folks from iFixit.com had various exploded gadgets on display.
There were tons of cool Lego creations on display as well.
There were several people driving around in cup cakes. Yep.
This android robot had some sort of self stabilization system in it.
After we wrapped up at Makerfaire, we headed into the city to walk around and get some food. We happened upon British Motor Cars, an exotic dealership who had this beautiful new 2012 Bentley Continental GT.
They also had this great looking Lotus Evora.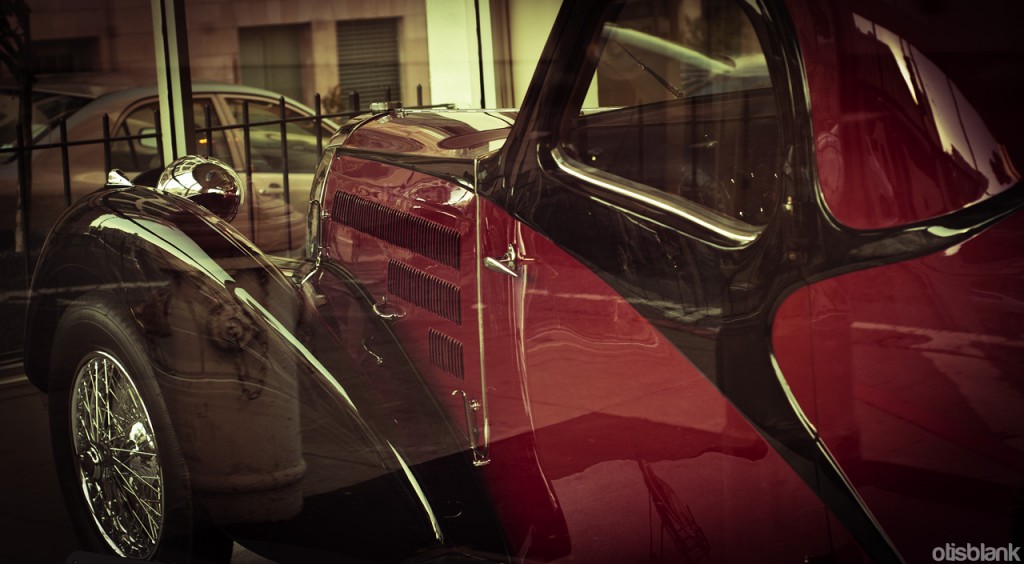 Just across the street from BMC was a private collection of rare cars like this old Lagonda and Bugatti.
You don't really realize how big downtown San Francisco is until you look down one of its many city streets.
Another sunset to end another good day, this time a little more colorful. The next day we didn't do too much as we were short on time, but we did head over to the Aston Martin dealership in Marin. While I don't have any photos, I'm very proud to say that I was able to drive a brand new Aston Martin DB9, easily the best car I've ever driven. It was an amazing experience.
After the dealership we went back across the iconic golden gate bridge and into the city for some late lunch before it was time to get me back to the airport to head back to Tucson. Albeit short, it was a great trip. I look forward to the next time I get to go to San Francisco.